Mertails
The MerTails are a brilliant line of non-alcoholic elixirs made here locally in Asheville, NC - providing an incredible alternative to this town's beer-heavy scene.
 Although most NA beverages are still made with chemicals and additives, the MerTails are sourced with "transparent practices and organic components". Owner Jill Ashley is careful to purchase ingredients only from ethical sources or she wildcrafts them on her own.
We are proud to use MerTail concentrates throughout our elixir menu, including 4  MerTail originals and the Merkola Chai Latte.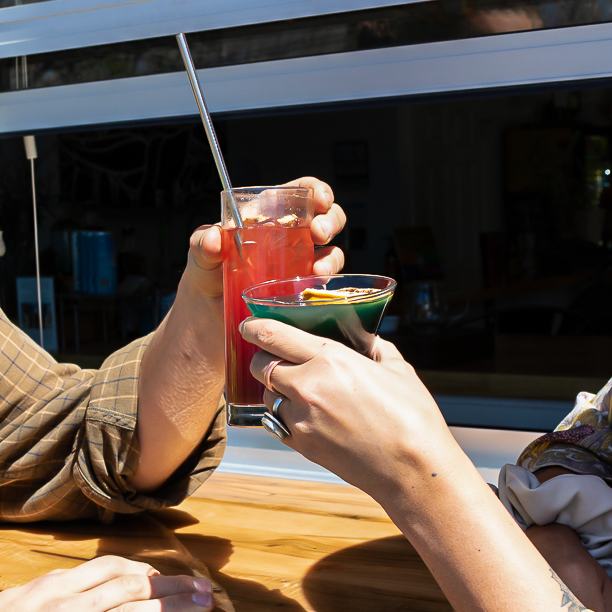 Elixirs include: 
Exhalation Merjito – Spring water, lime, local tulsi & skullcap, mint, mullein & sagebrush, spirulina, cane sugar, salt & soda water 
Hydration Mertini – Inner leaf aloe, alfalfa, rosemary, may chang, wild juniper, celtic sea salt, glycerin & soda water 
Stimulation Merkola – Spring water, Yerba Maté, kola nut, ginger, sarsaparilla, spilanthes, bay rum lead, star anise, vanilla bean, cardamom, cane sugar, celtic sea salt & soda water 
Relaxation Mergarita – Local honey, apple cider vinegar, lime juice, local lemongrass, lemon balm, stinging nettle & oat straw, butterfly pea flower, celtic sea salt & soda water